Count Time! The Life and Times of Patricia Prewitt
A protest play about justice denied! The true story of Patricia Prewitt, this solo performance by Elizabeth Ann Townsend won the Fringemeister award for Best Production in the 2016 St. Lou Fringe Festival
In the early morning hours of February 18, 1984, Patty Prewitt was dragged from her bed where she had been sleeping soundly next to her husband, Bill. The intruder had shot Bill Prewitt twice then sexually assaulted Patty. Two days later, Patty was arrested and later wrongfully convicted of his murder. She has been in prison since 1986, sentenced to a minimum of 50 years for a crime she did not commit. Patty will not be eligible for parole until 2036. Elizabeth Ann Townsend wrote and performs COUNT TIME! with the intent to raise public awareness of the injustice done to Patty and her family for more than 31 years.
The play tells, through the eyes of Patty, her daughter, her lawyers, her friends, a sister inmate, and even a controversial section taken directly from the words of her prosecutor, the story of a woman whose life with her husband and five children is stripped away when her husband is murdered and she is wrongfully accused and imprisoned for it.  Yet, she continues to create for herself a life of meaning and generosity to others in prison and beyond. Ms. Townsend interviewed Patty Prewitt and all of the living people portrayed in this searing and moving testimony to the enduring spirit of human survival. She plays all eight characters, and herself, as she chronicles Ms. Prewitt's journey, and how this special woman has defied the injustice done to her while she uplifts the lives of many.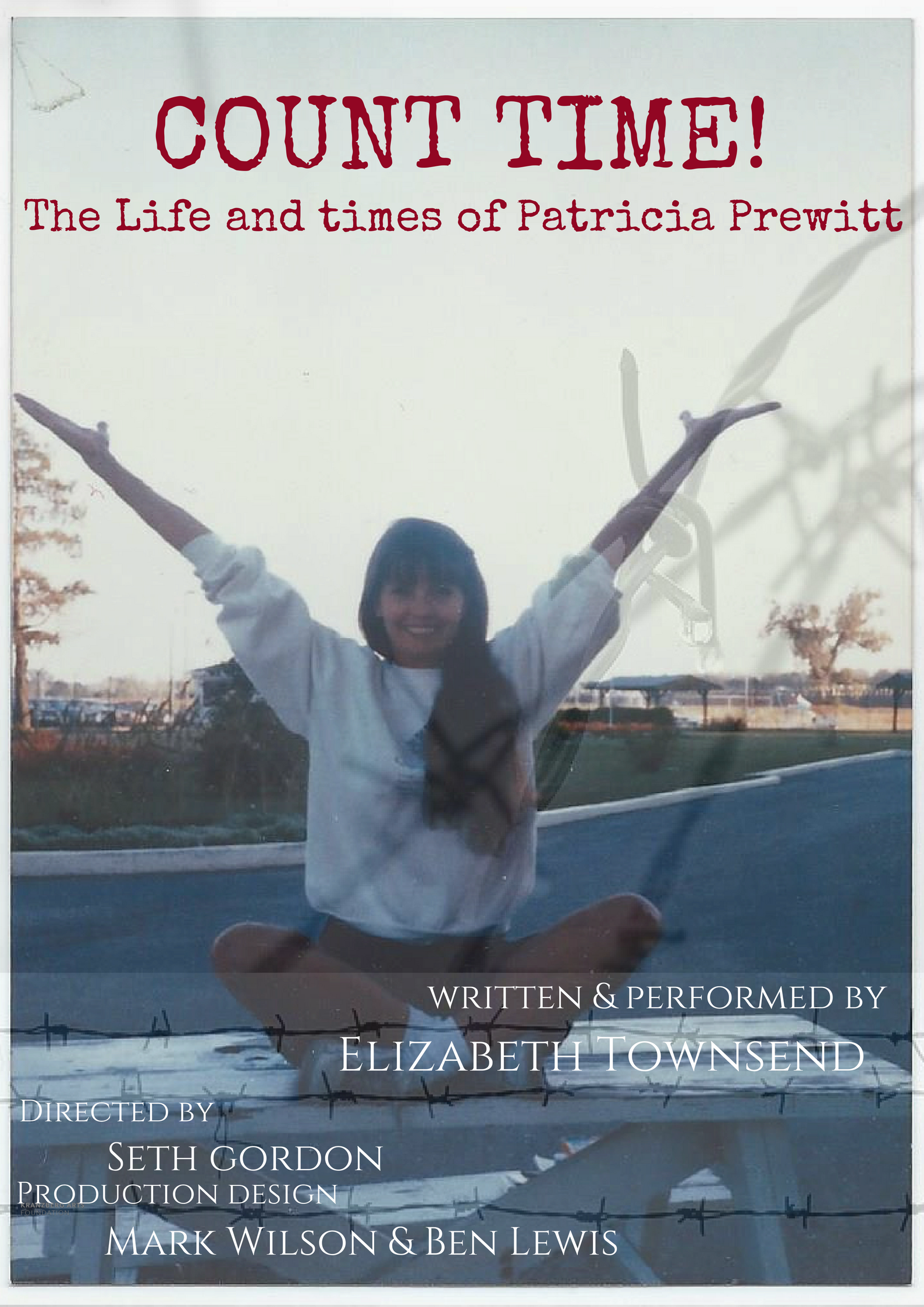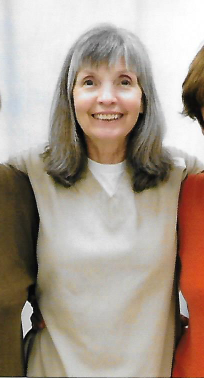 Trailer for Count Time! The Life and Times of Patricia Prewitt
Count Time! The Life and Times of Patricia Prewitt
at St.Lou Fringe Festival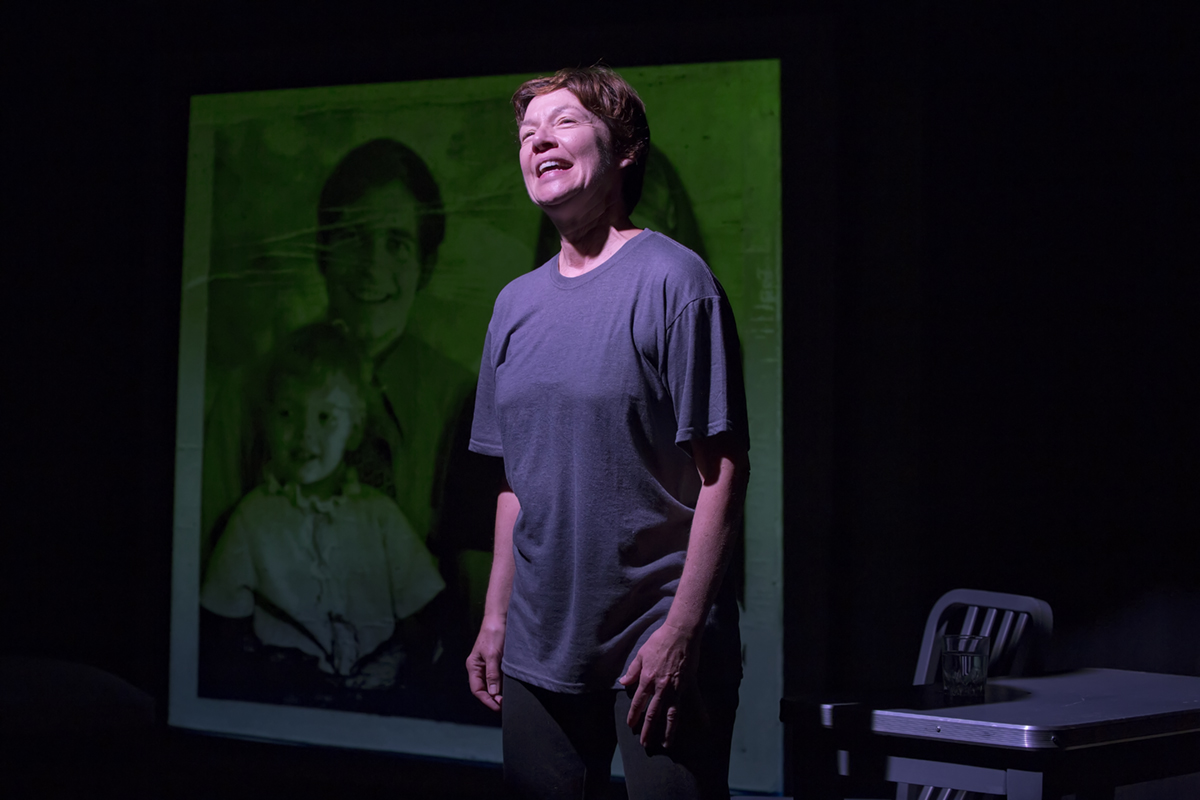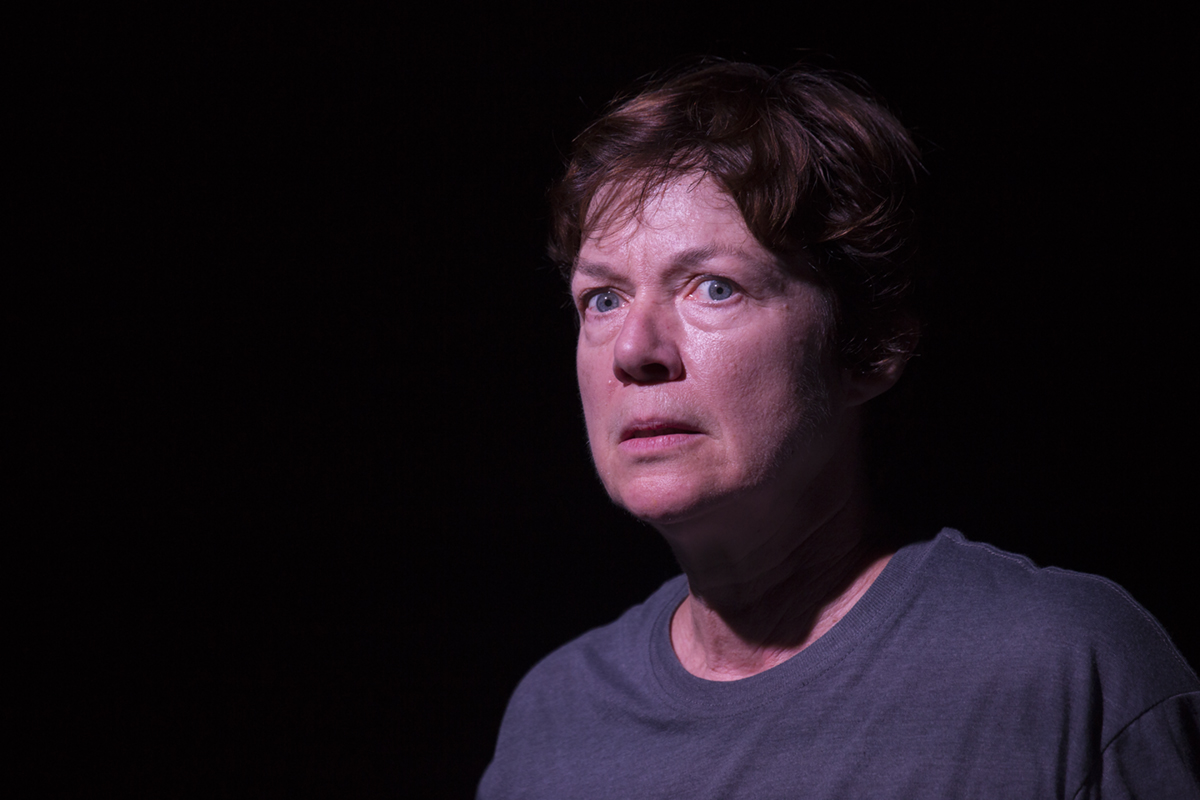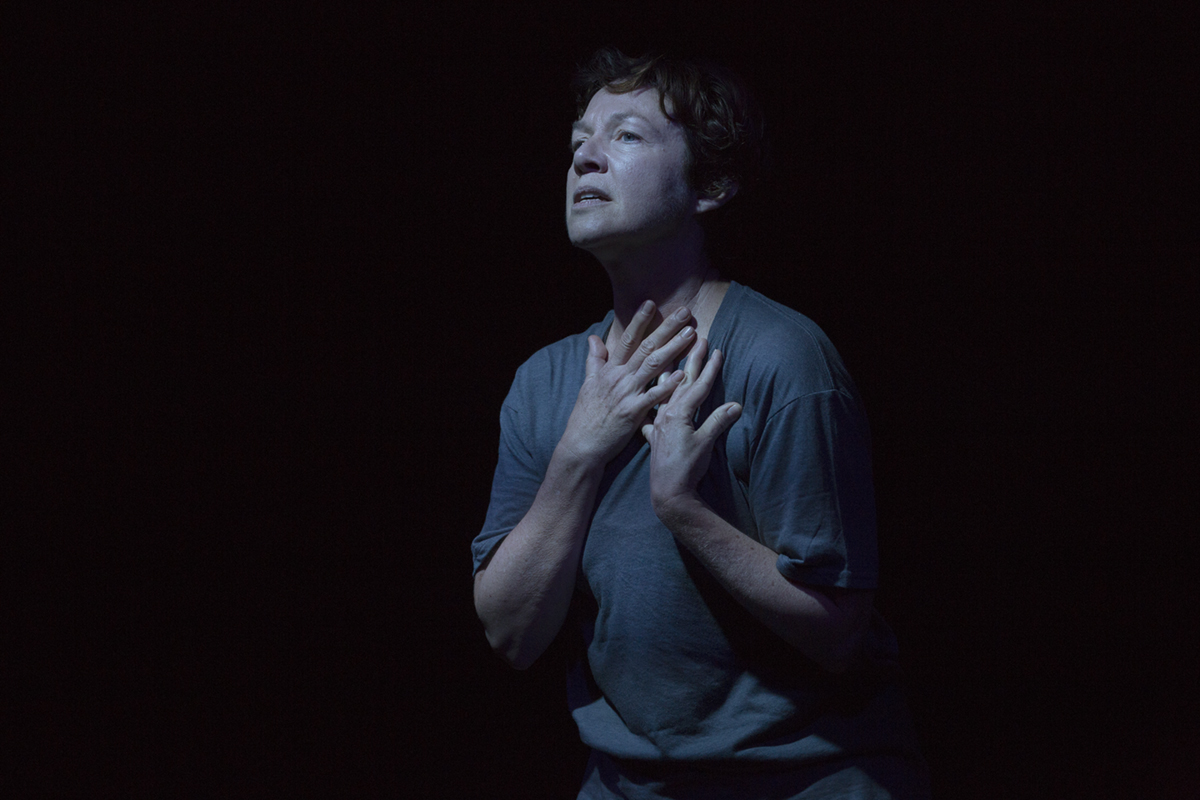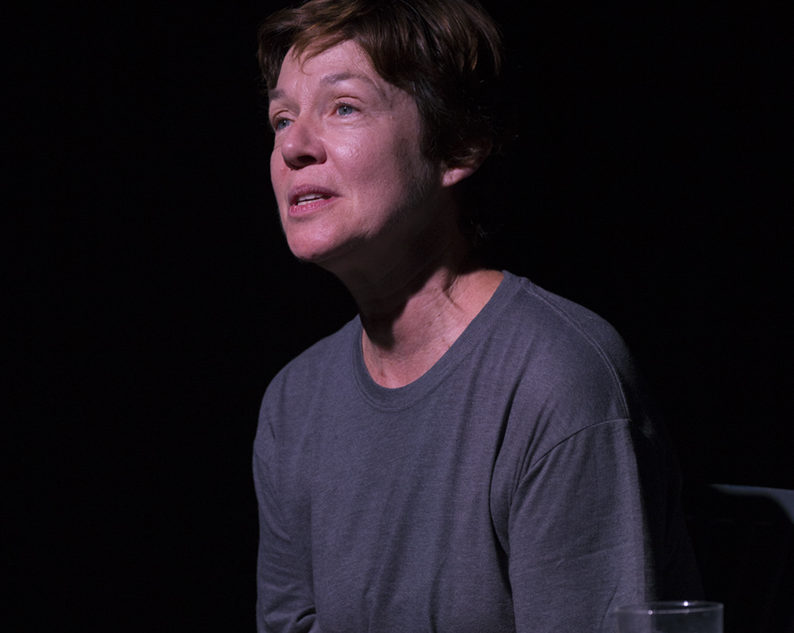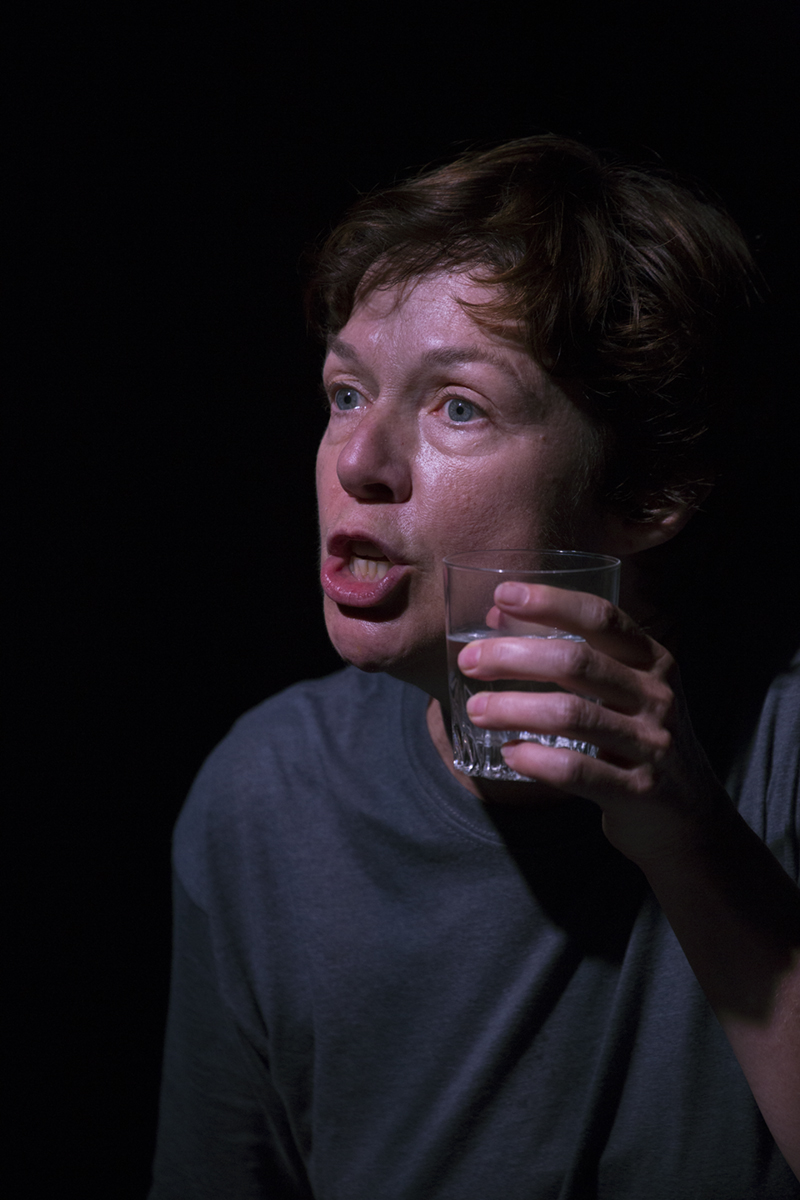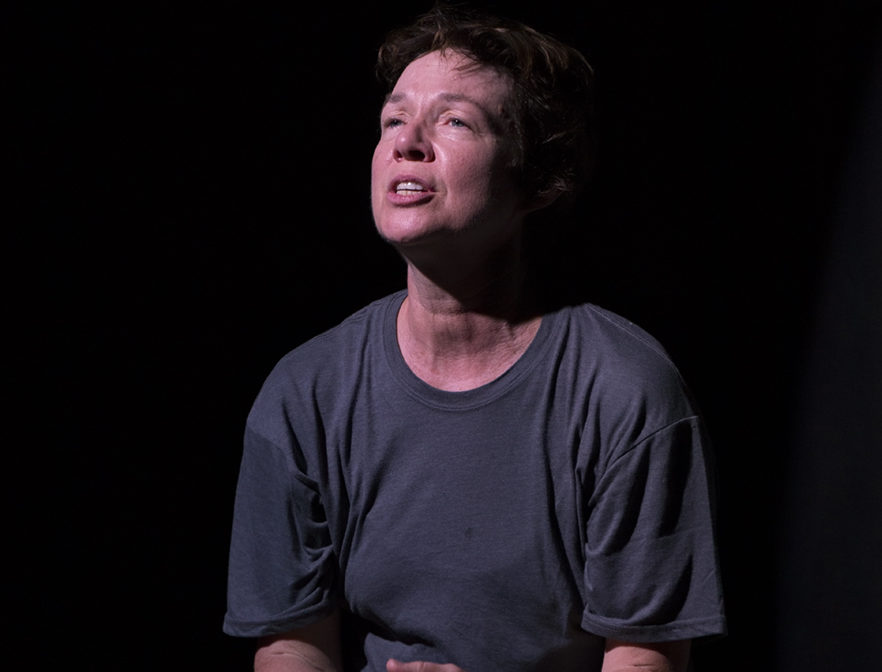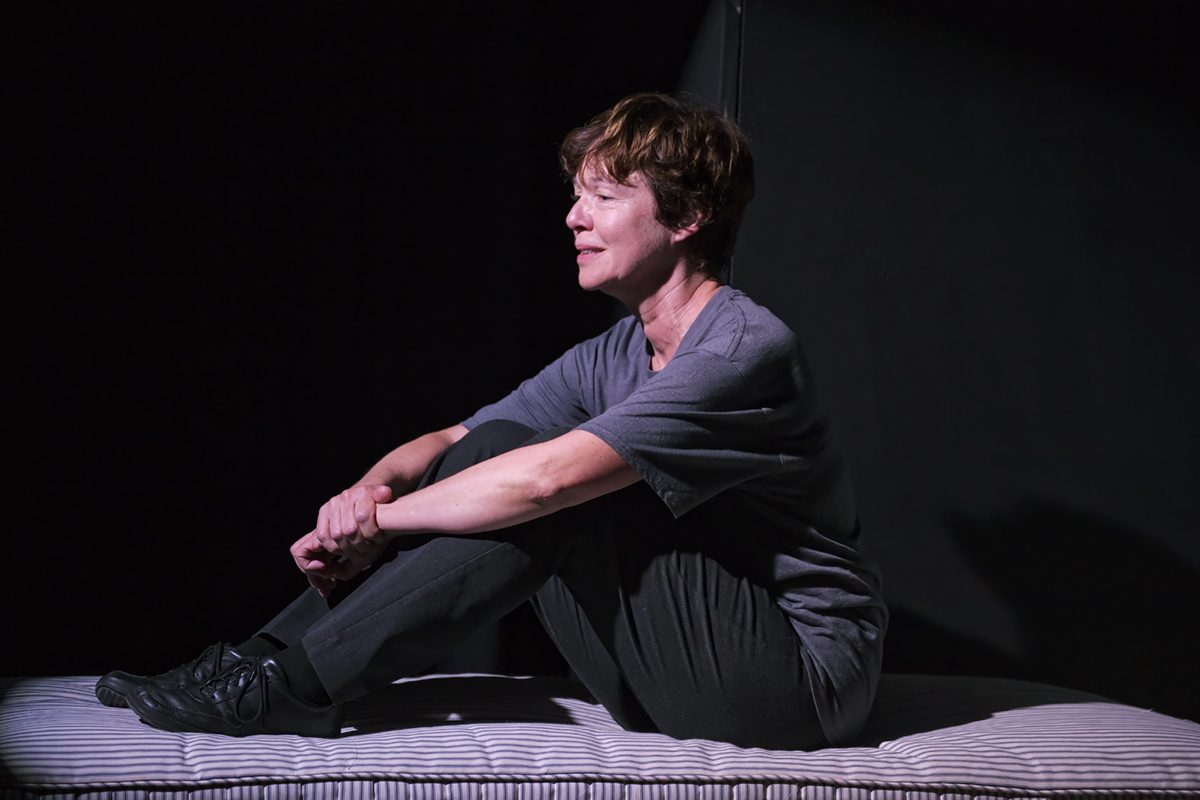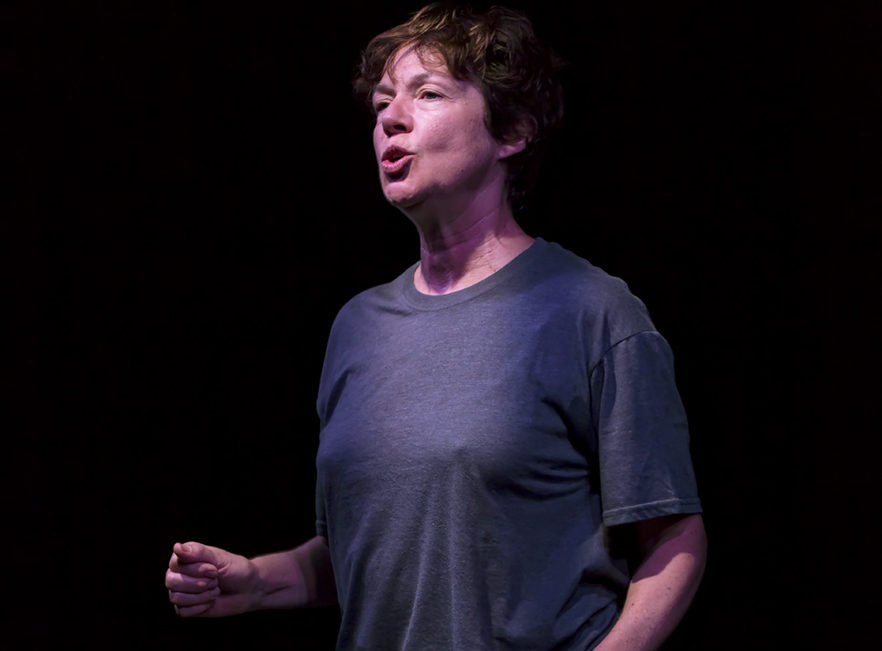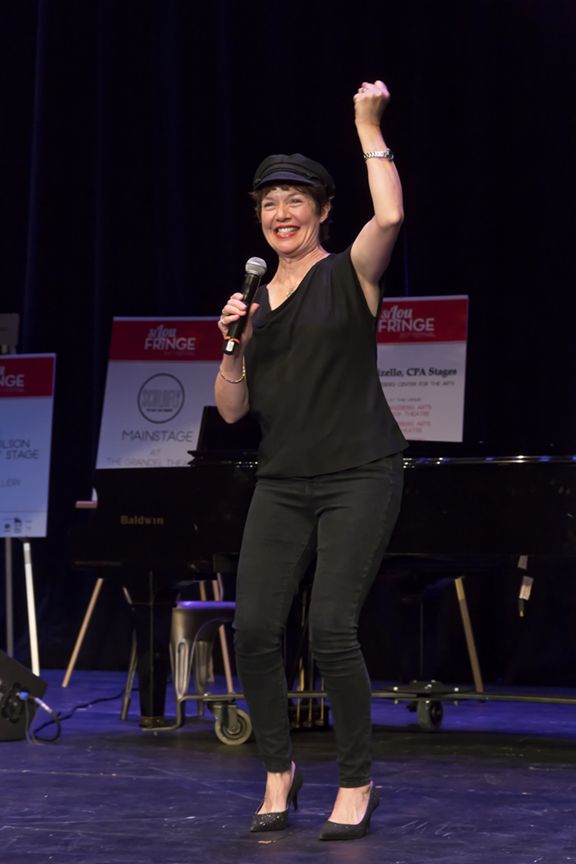 Characters in the play
Renee Wagner and Mary O'Roark Englert are friends of Patricia Prewitt.
Tom R. Williams was Johnson County Prosecutor and prosecuted Patricia Prewitt.
Philip Cardarella was Patricia Prewitt's co-counsel.
Sarah Prewitt is Patricia Prewitt's daughter.
Robert Beaird was Patricia Prewitt's lead counsel.
Nancy Besse is Patricia Prewitt's childhood friend.
Elizabeth Ann Townsend is author of this play.
All of the text in this play is taken from interviews with the real people conducted by the author, with the exception of Tom R. Williams. His text is taken from "Practice to Deceive," by Tom R. Williams.
Clemency for Patty Prewitt
Newly Revealed Evidence Indicates a Gross Failure of the Criminal Justice System That Can Only Be Remedied Through Executive Clemency
---
Recent Discoveries
• 544 page manuscript written by Prosecutor confirms rush to judgment about Patty Prewitt's guilt on the part of a young, ambitious lead investigator
• Sheriff's Office records reveal exculpatory evidence never disclosed to Defense
• New review confirms that testimony offered by forensic pathologist was beyond his expertise
• Discovery of subsequent cases involving lead investigator and pathologist call into question credibility of these key witnesses for the Prosecution
Police Failed to Investigate and Disclose Vital Leads to Defense
• Report of suspicious car near Prewitt home at time of murder
• Distinctive tire prints found near pond where murder weapon recovered
• Burnt matches and muddy shoe prints found in attic
Lead Investigator Systemically Ignored Evidence Pointing to Intruder
• No follow up to children's report of noise and light coming from basement
• No hair, fingerprints, or shoe prints taken from murder scene
• Failure to conduct medical evaluation of Patty despite report of attempted rape
• Failure to collect trace evidence from Patty Prewitt's fingernails, toenails, pajamas
• Failure to interview others about suspicious vehicle reported by one neighbor
• Failure to determine the whereabouts of an individual late for work at the time of the murder who, according to the Prosecutor, had the "motive, means, and opportunity" to commit the crime
At Trial, Gender Bias and Misleading Forensic Testimony
• Lead investigator's testimony featured a series of sexually suggestive remarks ostensibly made by Patty during an unrecorded 16-hour interrogation
• Prosecution's case relied upon attacks on Patty's character and fitness as a mother based on relationships that took place 5+ years before murder, a time when the Prewitts were separated
• Pathologist, brought on only weeks before trial gave testimony beyond his training about the nature of Patty's wounds, the lack of hair at the crime scene, and the possibility of the shooting taking place in darkness
Patty's Behavior—then and now—is Inconsistent with Guilt
• After attack, Patty chose to seek help from her neighbor who was a former police officer
• She was fully available without a lawyer for more than 20 hours of questioning in the three days after the murder, even after being told she was a suspect
• Patty told investigators that the family owned two guns and where they typically kept them; one of these guns was subsequently linked to the crime
• Though she had ample opportunity to do so, Patty did not hide or recover her boots, which investigators later used to link her to the murder weapon
• Patty refused a plea deal that would have made her eligible for parole in seven years
• Patty has an exemplary record over the past 30+ years of her incarceration and has mentored and mothered generations of women in prison
• Patty's advocates include prison administrators, legislators, religious leaders, a former President, individuals from across the state, and her children
---
Patty Prewitt has been in prison for 30 years because of a gross failure of the justice system. Through no fault of her own, Patty is not in a position to prove her actual innocence in court. Governor Nixon can remedy this by granting Patty clemency, without which she will likely die in prison. Patty Prewitt should be home with her family members who have suffered tremendously over the past 32 years.